ICT Monitoring | Apr 2021
Television - 4Q20 Western Europe
This very extensive sheet provides information and forecasts +5 years on the current year, on the television market segment with breakdowns by transmission technologies, and trends as regards shifts towards one mode of reception or the other.
Report Highlights
COVID-19 continued to impact some Western Europe markets even if the vaccination rollout continues to gain momentum in the region. Staying at home and remote working/learning are still encouraged which extended the demand for both connectivity and entertainment services.
The total IPTV segment continued to exhibit the fastest growth among the pay-TV platforms as an effect of the increasing penetration of multiple-play services in the region. The segment's development was also supported by the wider coverage of high-speed services in markets like Norway and Greece during the period. In Portugal, Belgium, and Spain, the IPTV segment was mainly driven by the sustained uptake of convergent services as a result of the operators' aggressive push for these offers. Telefonica in Spain, for instance, still benefits from its earlier EUR 3/month price increase to its standalone FTTP and xDSL services during 1H20 and consequently pushed some of its customers towards its bundled/convergent offers. Meanwhile...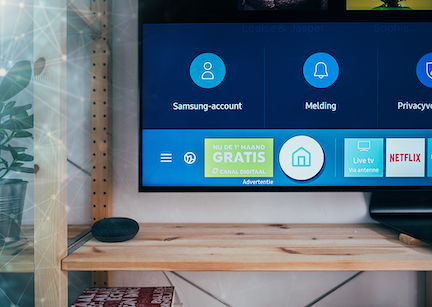 Market Coverage
Austria, Belgium, Cyprus, Denmark, Finland, France, Germany, Greece, Ireland, Italy, Luxembourg, Malta, Netherlands, Norway, Portugal, Spain, Sweden, Switzerland, and United Kingdom
Company Coverage
Orange, Numericable-SFR, Free, Bouygues , BT, Virgin Media, Telefonica, UPC, TDC, Proximus, Mobistar, Telenet, Telekom Austria, Cyta, DT, TDC, TeliaSonera, OTE, Eircom, Sky, POST Luxembourg, Go PLC, Melita, KPN, Telenor, Portugal Telecom, Ziggo
Complete the form below to get your sample report/reference copy.