ICT Monitoring | Oct 2021
Television - 2Q21Eastern Europe
This very extensive sheet provides information and forecasts +5 years on the current year, on the television market segment with breakdowns by transmission technologies, and trends as regards shifts towards one mode of reception or the other.
Report Highlights
As per InfoCom's Quarterly Television Monitoring for Eastern Europe, the recent market consolidations by Vivacom and Telekom Srbija are seen as their strategy to help them improve their market positioning, derive higher revenues by offering bundled services to the acquired customers, as well as lower operational costs through resource optimization of manpower, rental, maintenance, content costs, among others.
Vivacom completed the acquisition of Net1, ComNet, and N3 in June 2021. The said acquisitions increased Vivacom's subscriber base (esp. pay-TV), expanded its service coverage in the northern part of Bulgaria, and enabled the company to offer cable television alongside its main TV offerings (i.e. satellite TV and IPTV). In Serbia, Telekom Serbia completed the merger with Moja Supernova doo Belgrade in June 2021. This allowed Telekom Serbia to offer multi-play packages not only bundled with IPTV but also with CaTV and satellite TV services - thanks to Moja Supernova offers that include CaTV services mainly from Kopernikus Technology and AVCOM, and satellite TV services from SAT TV Meteor.
The said consolidations are also in response to the competitive and increasingly saturating market as total pay-TV subscriptions in the region grew albeit only marginally to around 87m (+0.9% YoY) in 2Q21. The slight growth was still propelled by IPTV which outweighed the decline in cable TV and satellite TV subscriptions.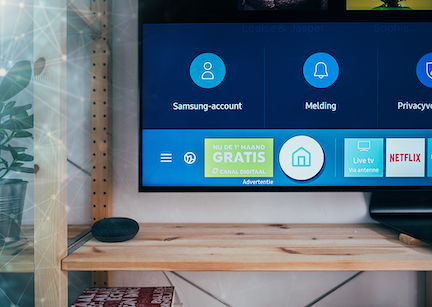 Market Coverage
Bosnia and Herzegovina, Bulgaria, Croatia, Czech Republic, Hungary, Latvia, Lithuania, Montenegro, Poland, Russia, Romania, Serbia, Slovakia, Slovenia
Company Coverage
BH Telecom, Vivacom, T-Hrvatski Telekom, O2 Czech Republic, Magyar Telekom, Orange Polska, Telekom Romania, Rostelecom, Crnogorski Telekom, Slovak Telecom, Telekom Slovenije, Lattelecom, Telekom Srbija
Complete the form below to get your sample report/reference copy.