Industry Consulting | Dec 2020
SIP Trunking Services Evolution
Global
This SIP Trunking report is mainly about developments with respect to technology innovations, customer requirements and service offerings over the coming 2-3 years (horizon 2022). Indeed, the study is not just about precise feature roadmap developments for the next 12 months, but more about how SIP trunk services in general, could / should look like by 2022. Thus the study is more explorative and future oriented, and aspects such as SDN, virtualisation NFV/VNF, SD-WAN, Cloud - especially Cloud UC / UCaaS - are particularly discussed.
Report Highlights
SIP trunking providers' increasing country coverage
Voice as application over 3rd-party internet access
SD-WAN impact on voice
Pricing models
Portals
Other aspects such as SIP trunks for call centres, SLA, resiliency, quality and security, APIs, VNFs and CPaaS, Self-healing and AI, Speaker recognition, automatic translations and speech assistants, Temporary numbers, numbers flagged for a particular usage, Microsoft: partner or competitor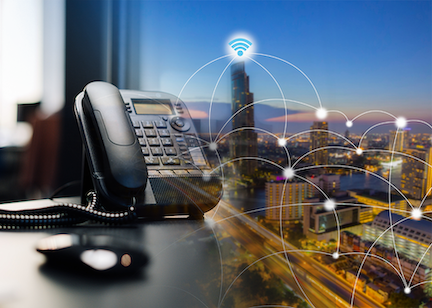 Market Coverage
Asia Pacific, Europe, The Americas
Company Coverage
AT&T, BT, Colt, GTT, OBS, NTT, Tata, Telefonica, Verizon, and other global carriers
Complete the form below to get your sample report/reference copy.