ICT Monitoring | Jun 2021
Incumbent Fixed Line Loss - 1Q21Western Europe
This monitoring service shows the evolution of fixed line connections for specific operators.
Report Highlights
Altice Portugal managed to exhibit the highest growth in access lines among Western European incumbents at 3% YoY as a result of its continued push for its multi-play offers and wider fibre network coverage. The operator offered a EUR 5 discount to triple-and quad-play tariffs for a minimum contract of 12 months, as it further expanded its FTTH network to 5.7m homes passed as of end-1Q21 (vs. 5.1m from 1Q20).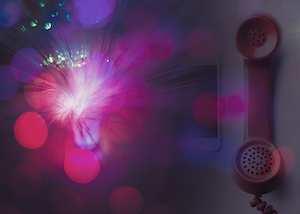 Market Coverage
Austria, Belgium, Cyprus, Denmark, Finland, France, Germany, Greece, Ireland, Italy, Luxembourg, Malta, Netherlands, Norway, Portugal, Spain, Sweden, Switzerland, United Kingdom
Company Coverage
TeliaSonera Finland, TeliaSonera Sweden, OTE, Deutsche Telekom, Telenor, Telefónica, France Telecom, CYTA, BT, Telecom Italia, KPN, PT&T Luxembourg, TDC, Eircom, Swisscom, Portugal Telecom, GO, Belgacom and Telekom Austria
Complete the form below to get your sample report/reference copy.