ICT Monitoring | Jun 2021
Incumbent Fixed Line Loss - 1Q21Eastern Europe
This monitoring service shows the evolution of fixed line connections for specific operators.
Report Highlights
Slovak Telekom continued to be the only Eastern European incumbent to register access lines growth, albeit marginally, in 1Q21. Its development is still linked to the uptake of multi-play offers especially its Magenta 1 tariffs. During the period, InfoCom observed that it offered up 10% discount on the said tariffs when purchased online. The operator also started to improve the features of its Smart packages (bundled fixed broadband line and a landline service) with the activation of its Magio GO online TV...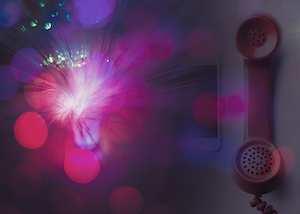 Market Coverage
Bulgaria, Croatia, Czechia, Estonia, Hungary, Latvia, Lithuania, Poland, Romania, Slovakia, Slovenia
Company Coverage
BTC (Vicacom), T-Hrvartski, Telefonica O2 Czech Republic, Telia Eesti, Magyar Telekom, Lattelecom, Telia Lithuania, Orange Polska, Telekom Romania, Slovak Telekom, Telekom Slovenije
Complete the form below to get your sample report/reference copy.